Tracing the Footsteps of Jesus: An Area Wide Prayer Meeting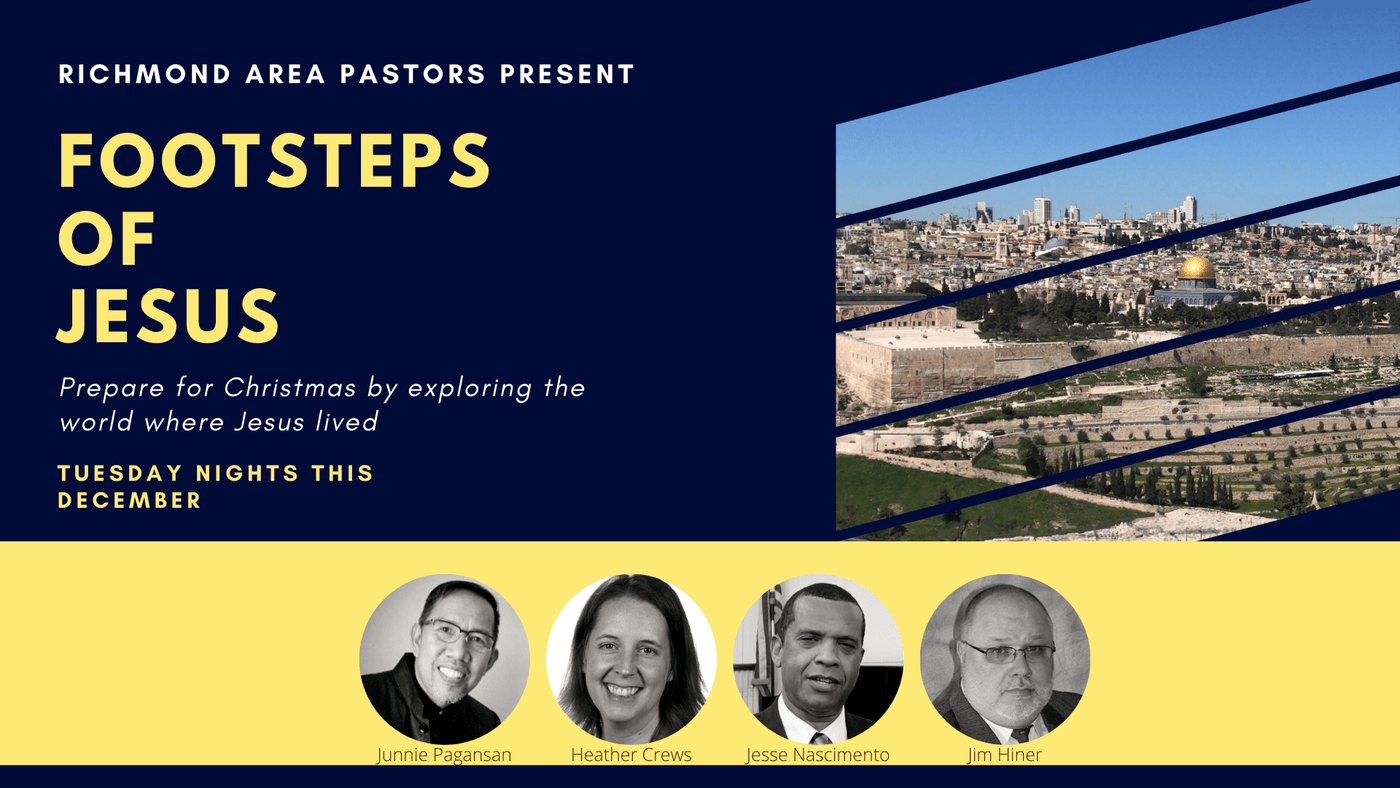 Was Jesus really born in a barn? What was it like to travel before the age of cars? What was a census and how did it help fulfill a prophecy? Expect answers to these questions and more in this series as we prepare for Christmas by exploring the world where Jesus lived.
Hosted by your pastors: Heather Crews, Jim Hiner, Jesse Nascimento, and Junnie Pagunsan.
Join area Adventists in a four week series hosted on Zoom. Tuesday nights between December 1 and 22 at 6:30PM.
"Come and see" where Jesus grew up and gain a deeper understanding of the scripture's texture.