Welcome! Here's this week's digital Sabbath bulletin.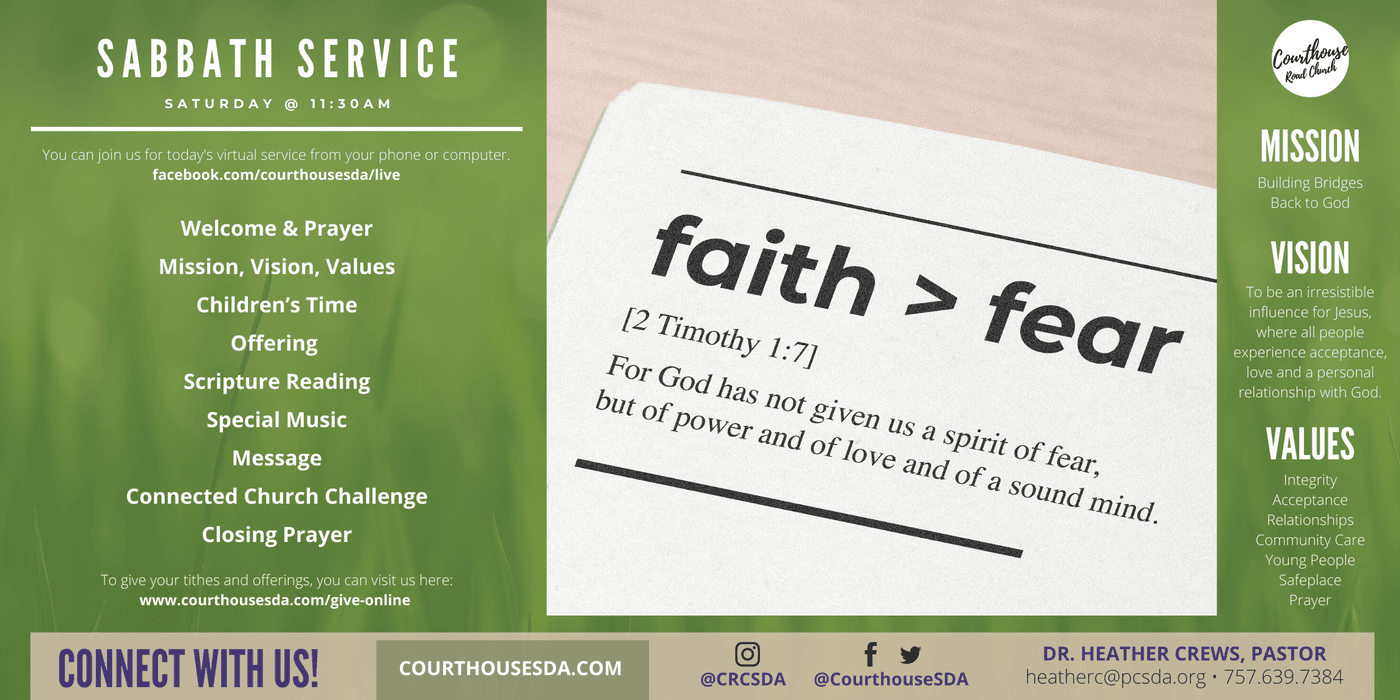 Printable Bulletins for Children


Thank you for joining us today!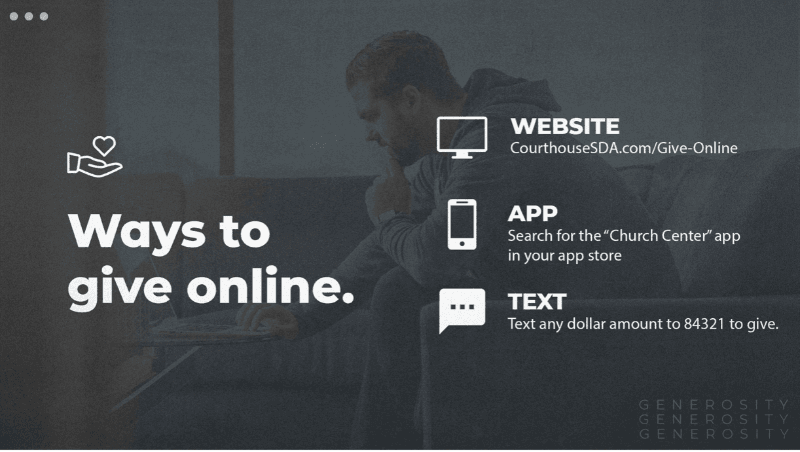 Are you tired of screen time?
We've got a screen-free worship experience just for you! Just gather your family, click the button below and follow the script to worship! And, if you complete the screen-free worship experience, let Pastor Heather know for a FREE surprise!!
What else is happening today?
Kid's Sabbath School at Home Edition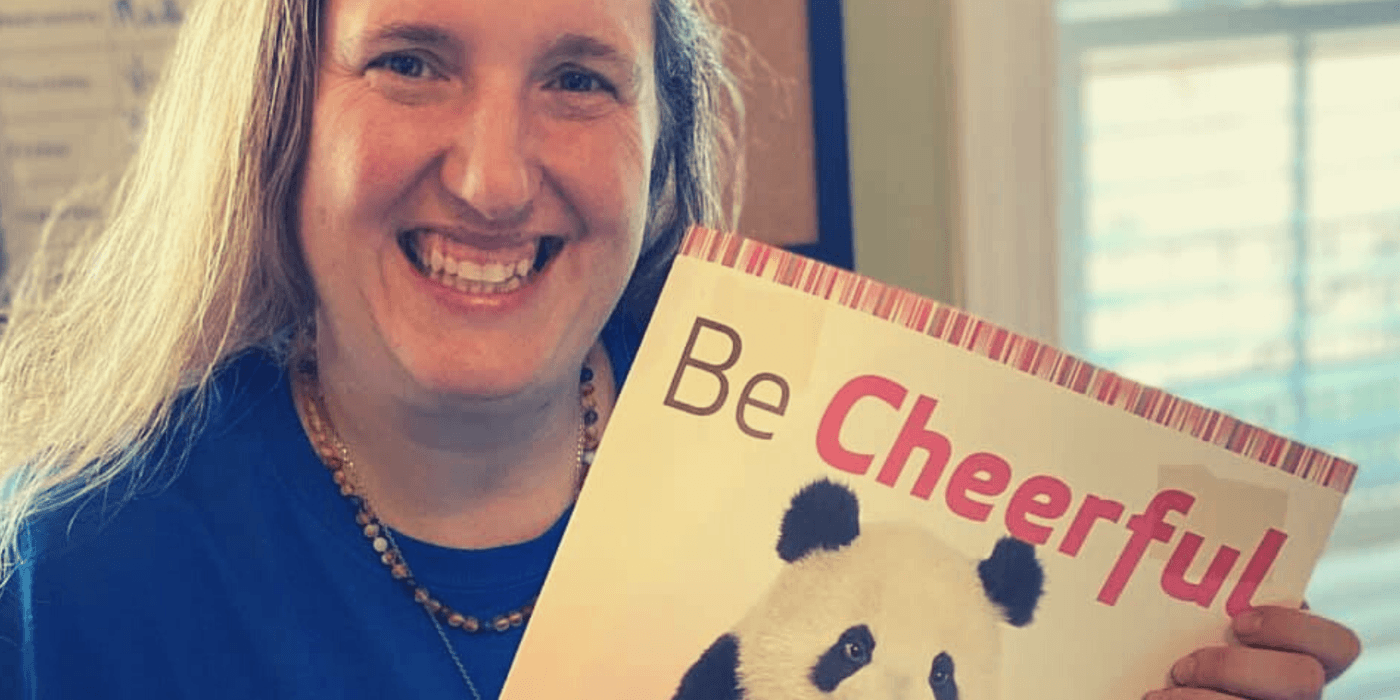 NAD Youth Service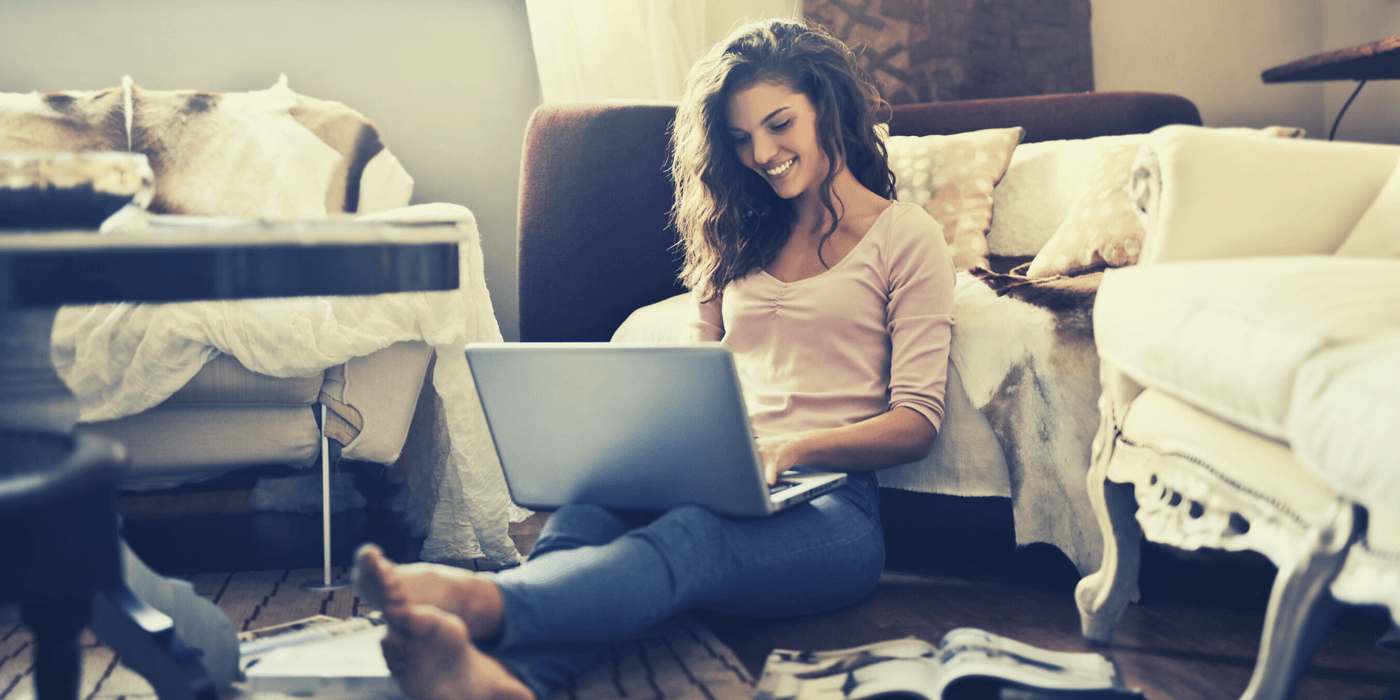 Is this your first time at Courthouse Road Church??