Why do we give?
Giving is still a vital part of worship - even if it looks a little different right now. Click the button below to give your tithes and offerings to support the on-going work of the church in our community and around the world.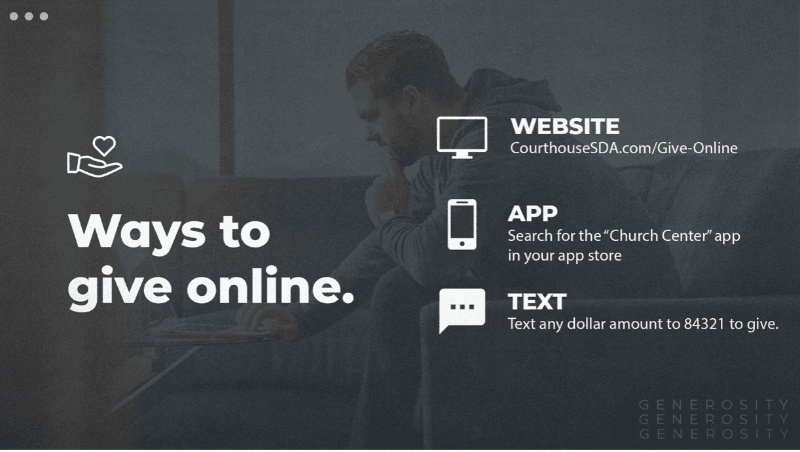 As always, you are welcome to mail your tithes and offerings directly to the church at: Courthouse Road Church, 530 Courthouse Road, N. Chesterfield, VA 23236
Alternative ways to give
Planning Center Online Web Portal
You can also give through our Planing Center Online web portal.
Planning Center Online's Church Center App
Text to Pay
Text any amount to 84321 to give. Standard message and data rates may apply.
DONATE TO THE LITTLE FREE PANTRY
"Take what you need. Give what you can."
The Little Free Pantry is an opportunity to give to others. If you are able, donate non-perishable food items to the Little Free Pantry. The pantry is located in front of our church building, it's easily accessible and is open 24/7 to drop off donations. The Little Free Pantry is an opportunity for others who are in need, to be gifted a portion of what they may need.
Give today!